Food
Mar. 27, 2017 10:59PM EST
7 Recipes for when you can't get seafood out of your mind
Food cravings aren't just for pregnant women to experience. They affect us all, for better or worse. This post is dedicated to seafood cravings. So next time you get a hankering for something in this category, you'll have a list of recipes to easily choose from.
2. Paleo Seafood Chili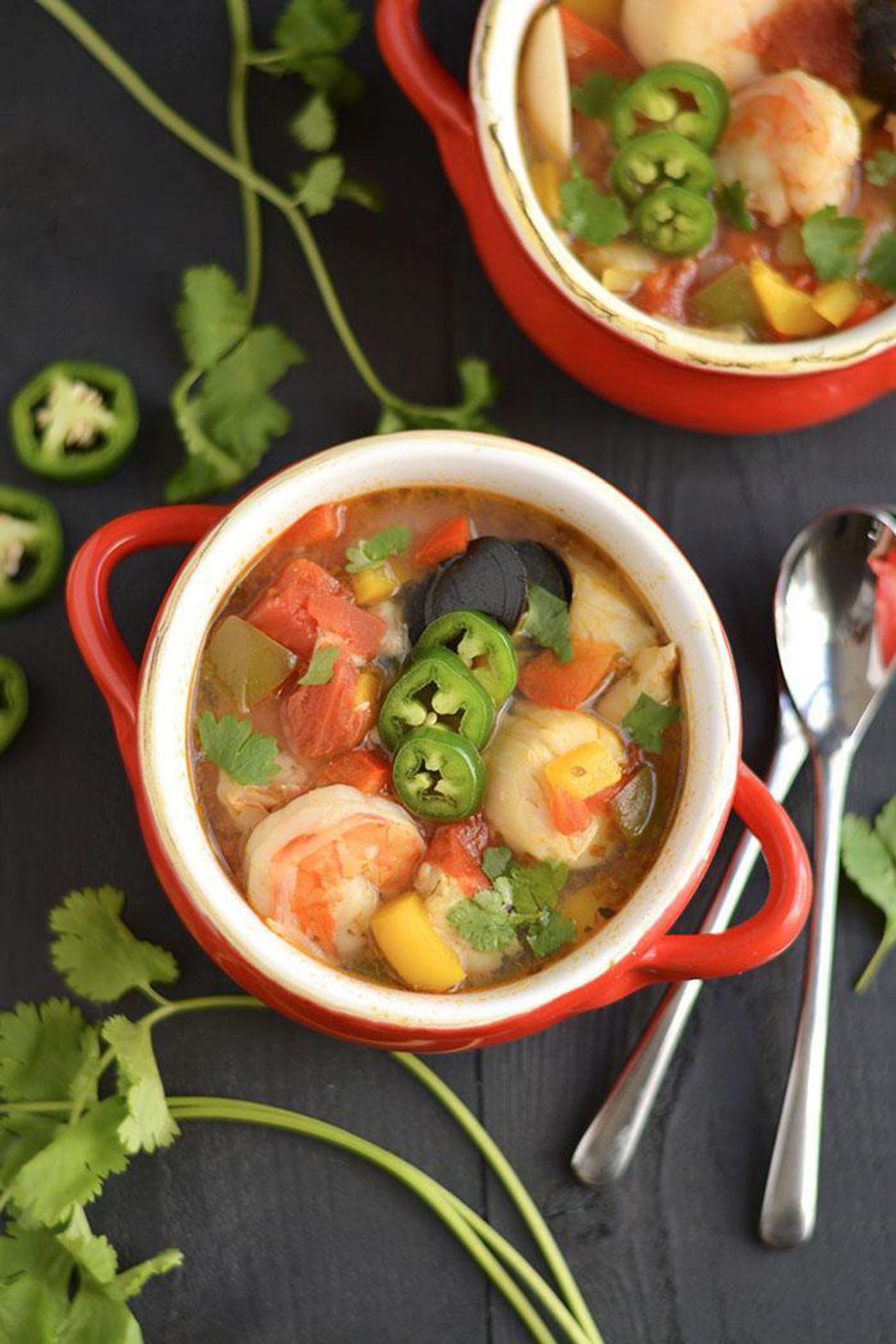 skinnyfitalicious.com
See more recipes from this chef.
Ingredients
1 cups white onion (diced)
1 tablespoon extra virgin olive oil
1 Yellow Bell Pepper (diced)
1 Red Bell Pepper (diced)
1 Green Bell Pepper (diced)
1 jalapeno peppers (finely chopped)
1 pound shrimp (thawed with tail removed and deveined)
1/2 pound scallops (cleaned and patted dry)
3/4 pound mussel (rinsed and scrubbed)
6 ounces clams (rinsed and scrubbed)
1 tablespoon chili powder
1/4 teaspoon sea salt
1 Can (14 oz) Canned Diced Tomatoes
3 cups clam juice
2 Pacific cod (cod loins, thawed & chopped into 1-inch pieces)
1 teaspoon ground cumin
1/2 tablespoon oregano
1/2 teaspoon ground coriander