Food
Apr. 04, 2017 05:55PM EST
14 Tasty summer recipes to bring on the warm, sunny weather
It's that time of year.
That time when it's still spring but you really want it to be summer already. That time of year where the weather is really trying to be summer—only to come back and remind you (with a rain or snow storm) that it's still very much spring.
And while you've got nothing against spring, you're really just ready for summer to be here...and stick around for a while.
Today, we've got a few summer-ish recipes to help usher in the warm and sunny weather. Even if it's not quite warm enough to eat outside yet, you can still enjoy these delicious recipes that will make you feel like the best days of the year are ahead of you.
1. Mango Summer Salad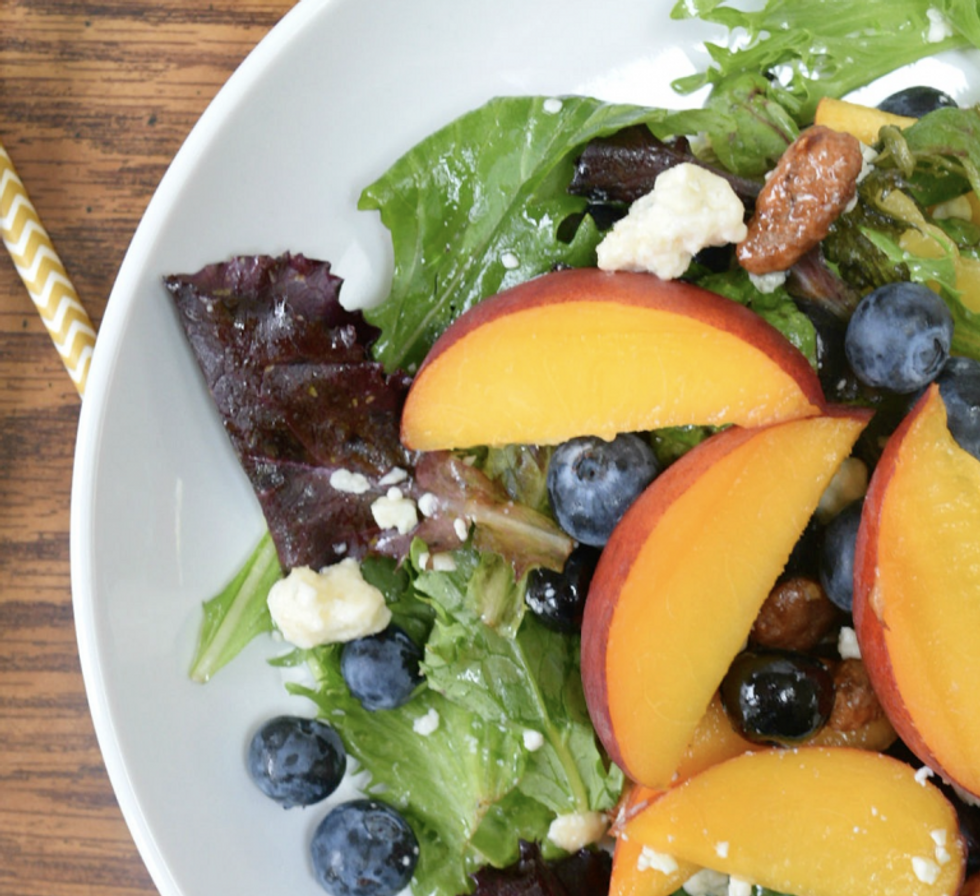 From the chef:
"Celebrate summer with this fresh Summer Salad and Snapple Straight Up Tea!"
2. Summer Spaghetti Salad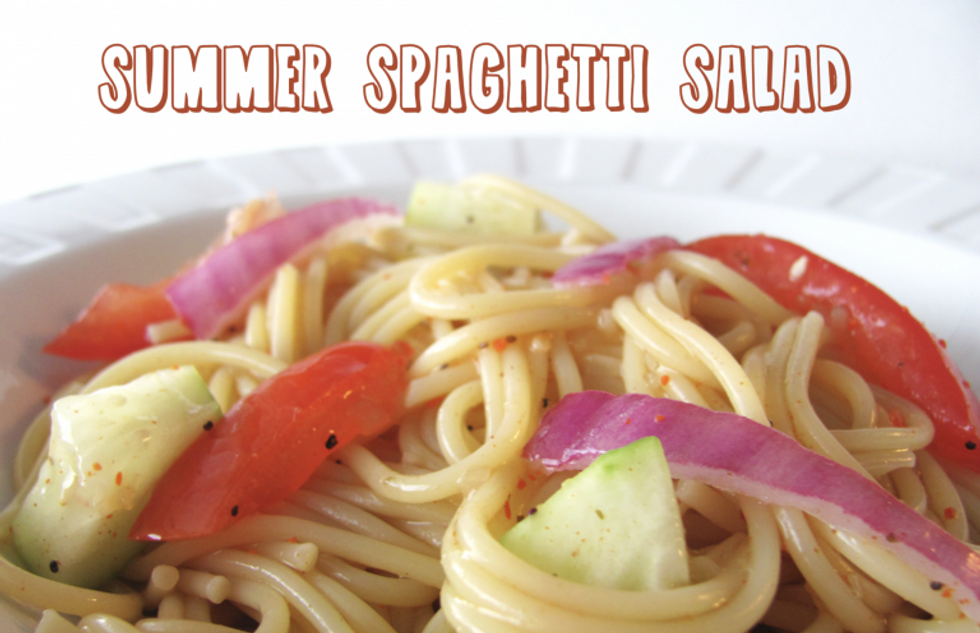 From the chef:
"This salad is a great way to change things up from the standard salads at any BBQ. It's also a great way to use up some of those extra garden veggies!"
3. Summer Berry Drizzle Cake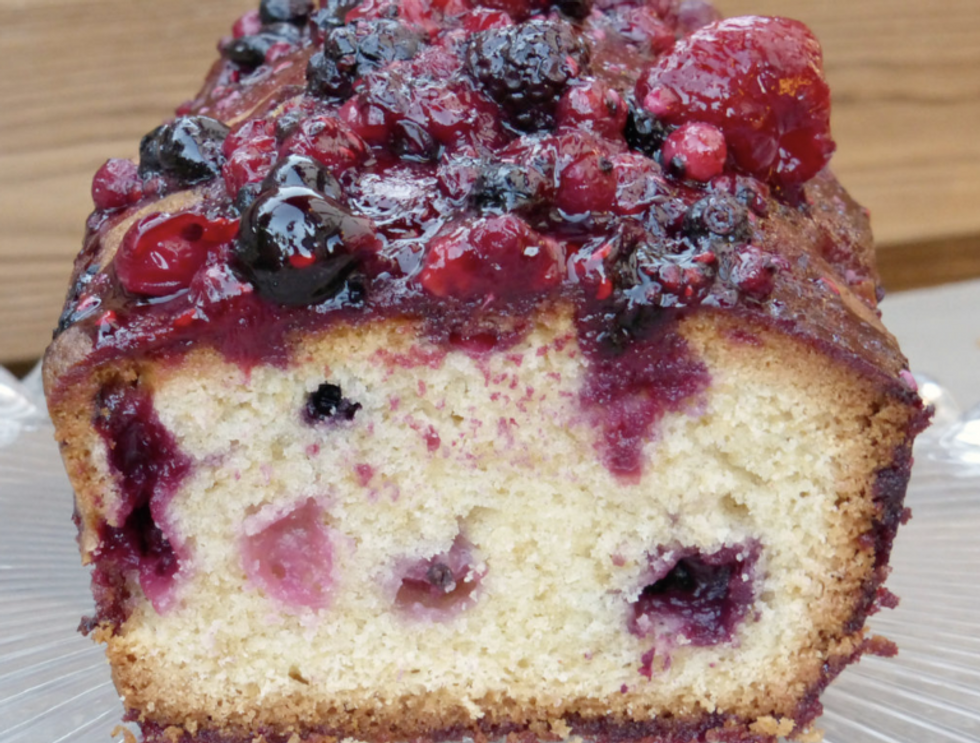 From the chef:
"Soft pound cake packed with fresh fruit and topped with a sweet berry drizzle."
4. Summer Mexican Salad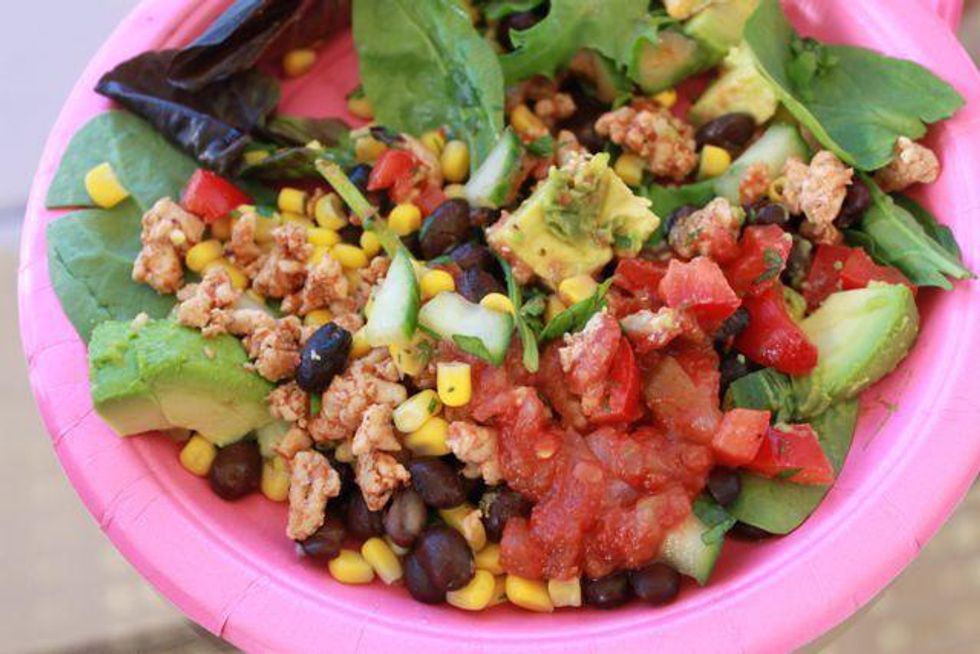 From the chef:
"When the summer days warm up, a great option for an easy dinner is this delicious and nutritious Mexican Summer Salad."
5. Summer Apple Salad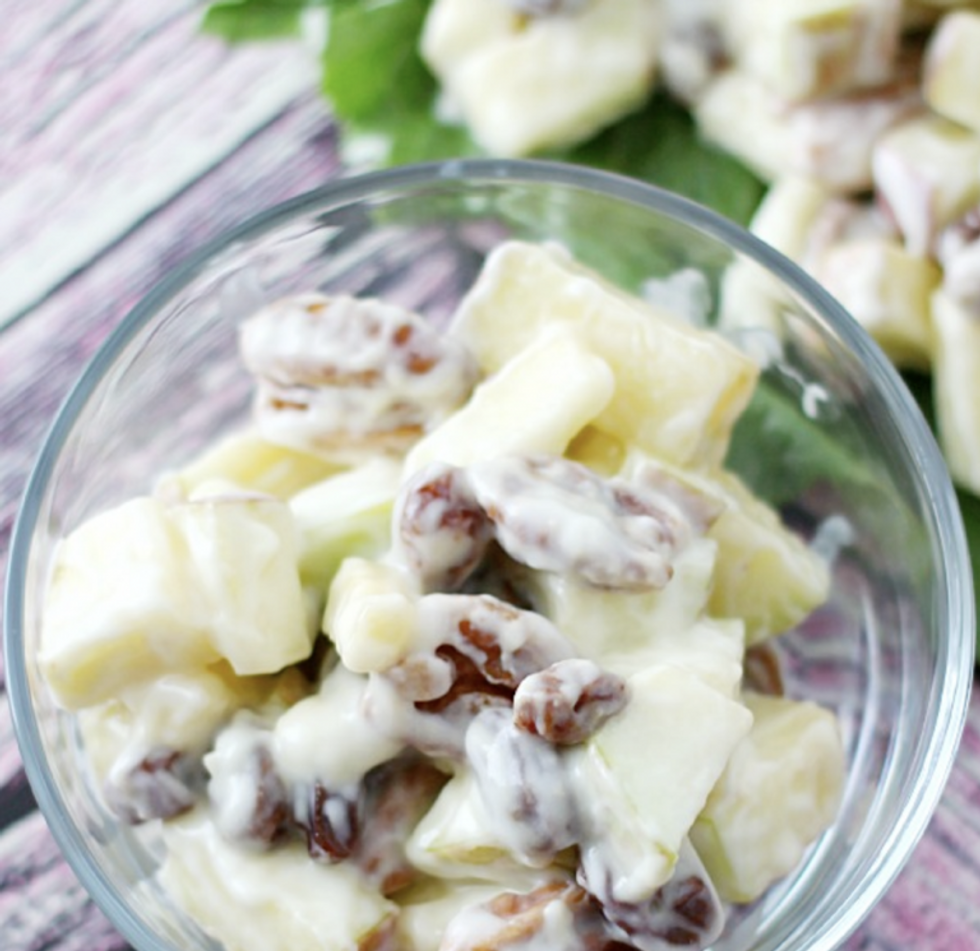 From the chef:
"Incredibly easy and incredibly tasty Summer Apple Salad."
6. Caramelized Pork Summer Rolls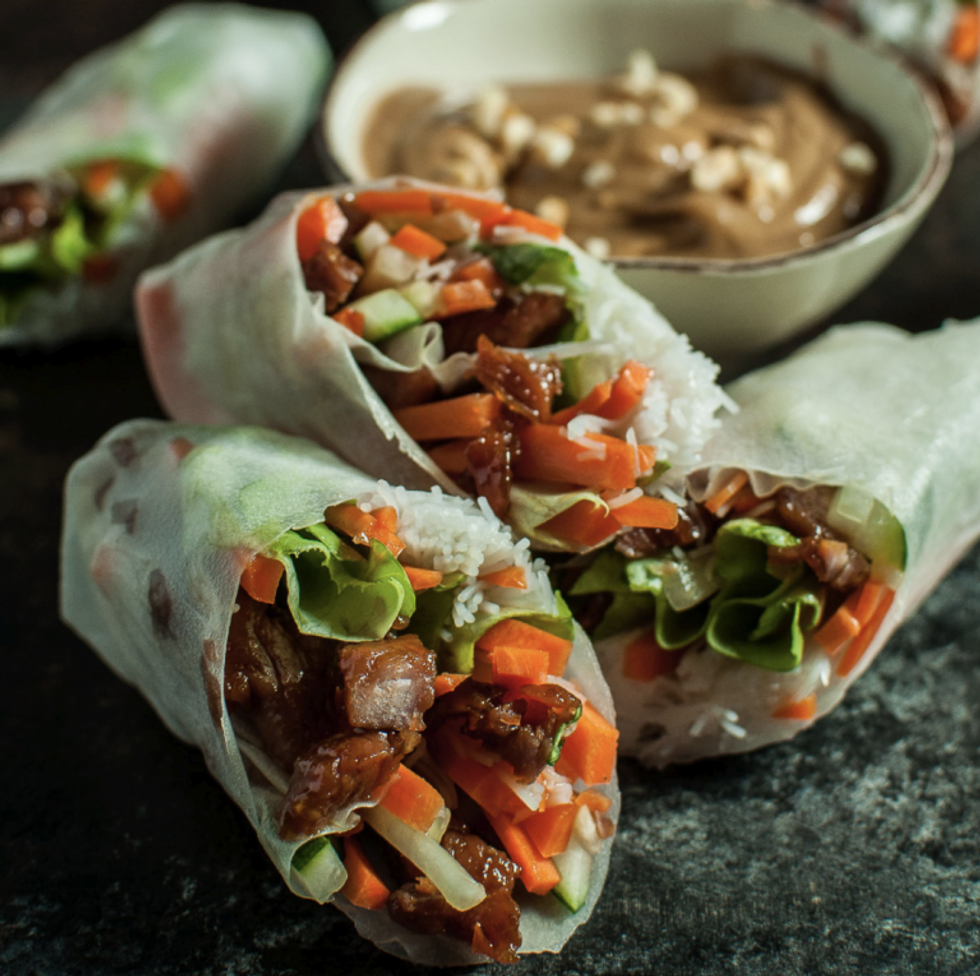 From the chef:
"Sticky-sweet caramelized pork is complemented by crisp lettuce, carrots, scallions, and cucumber and wrapped in rice paper with vermicelli. The creamy peanut sauce makes the perfect dip for these fresh summer rolls."
7. Summer BBQ Pizza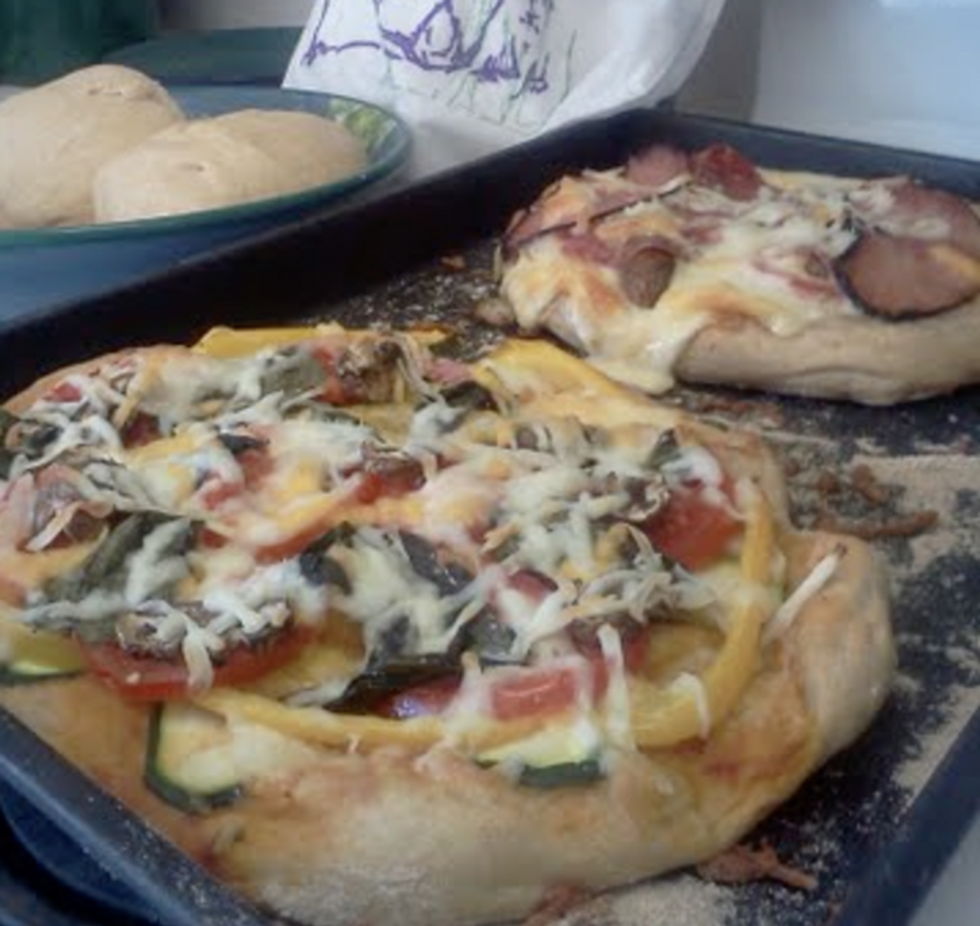 From the chef:
"Pizza parties are always a favorite especially when they are custom pizzas! Here is an easy recipe that can transform a hot summer afternoon into a party."
8. Summer Fruits Slushie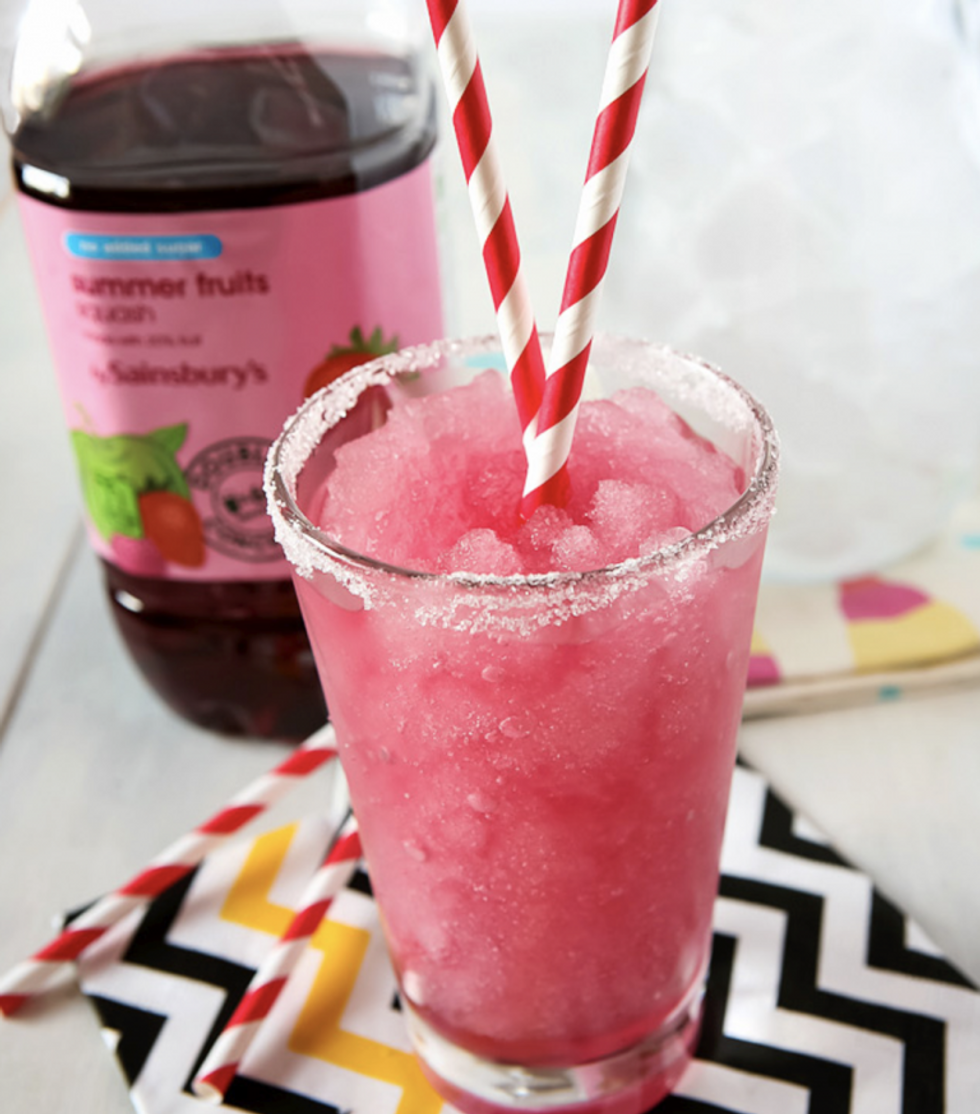 From the chef:
"This summer-fruits-flavored slushie is the perfect way to beat the heat this summer. Quick and easy to make at home. Your kids (and you) will love them."
9. Sausage Pretzel Bun Sliders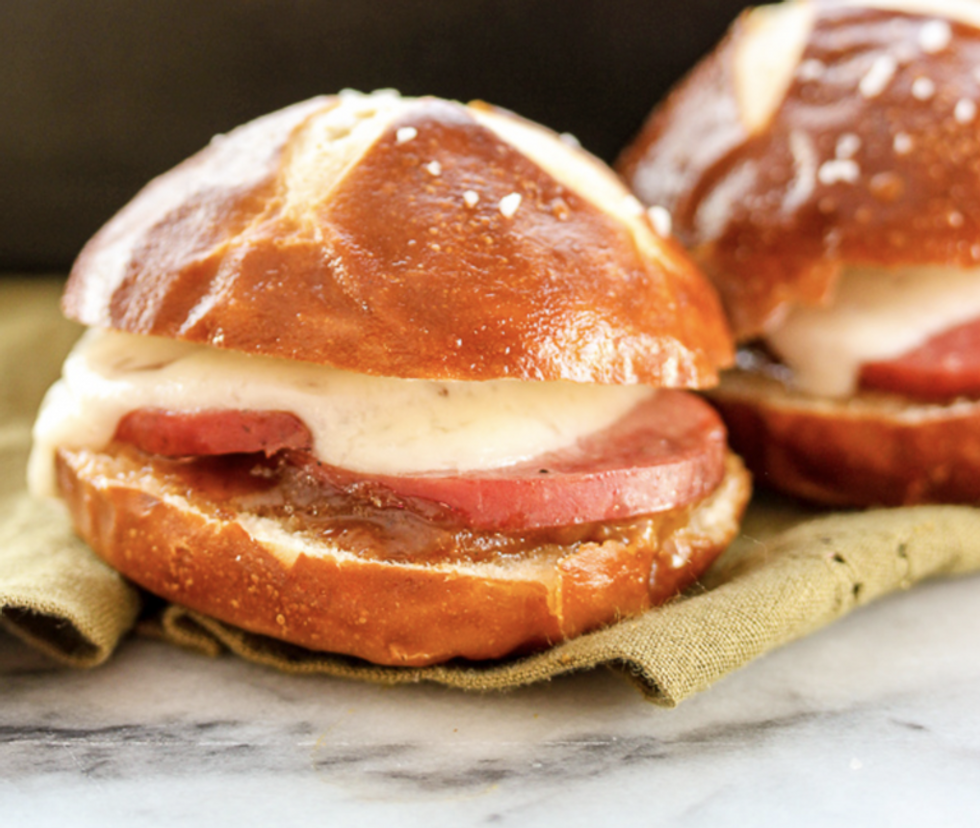 From the chef:
"Garlic summer sausage combines with manchego cheese and a homemade Apricot mustard spread to create these irresistible pretzel bun sliders. They're sure to please adults and kids alike at any holiday gathering."
10. Summer Crab Salad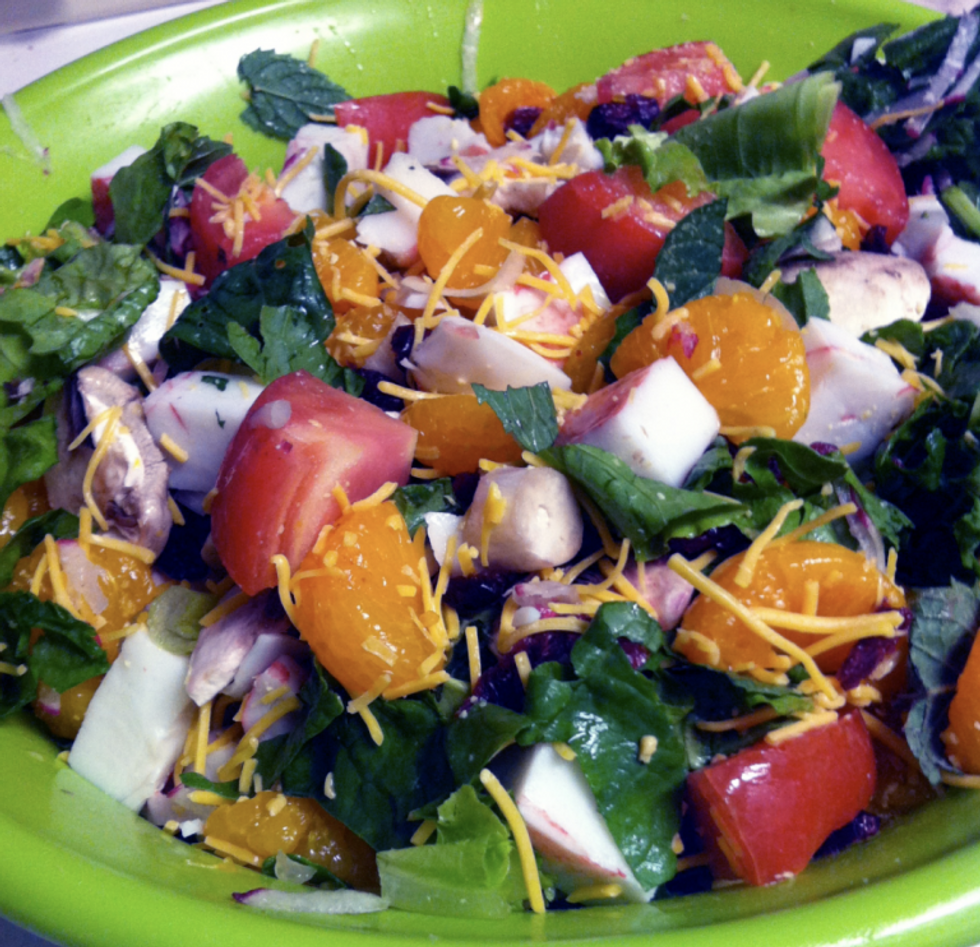 From the chef:
"We were at the Farmer's Market, and we got some of the freshest ingredients to go into this summertime salad. Yum!"
11. Summer Veggie Pizza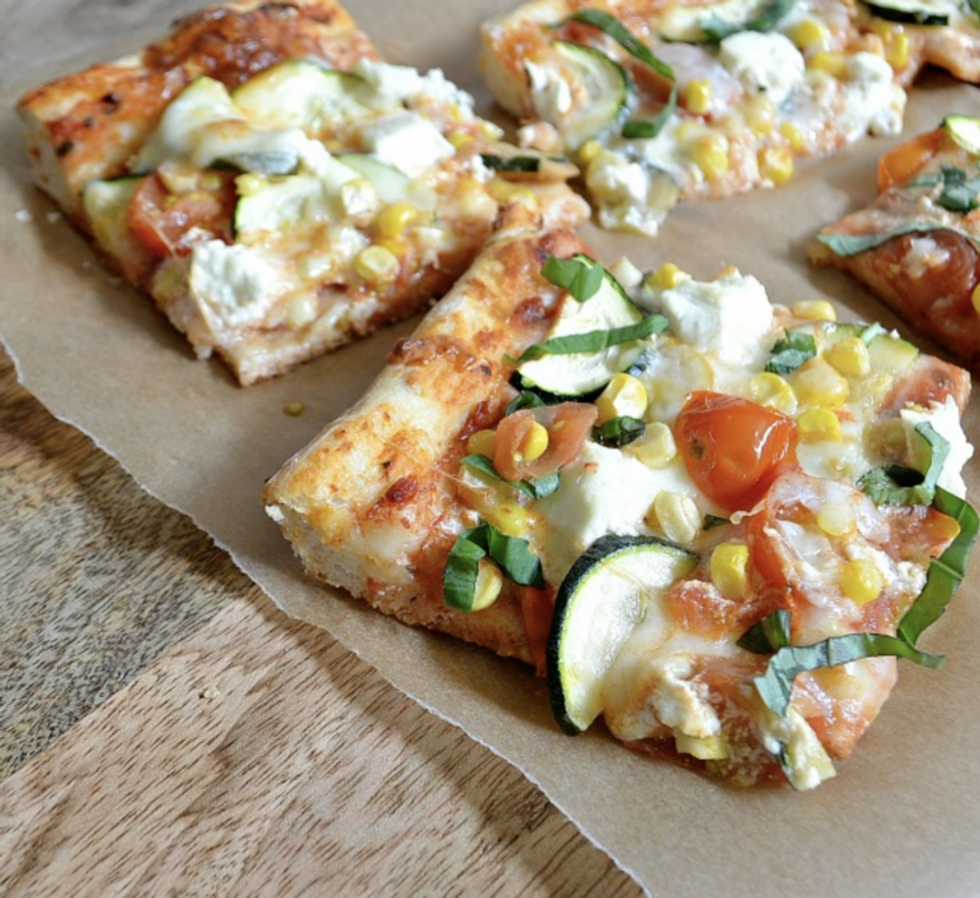 From the chef:
"Use up those summer vegetables in this delicious Veggie Pizza."
12. Easy Baller Summer Salad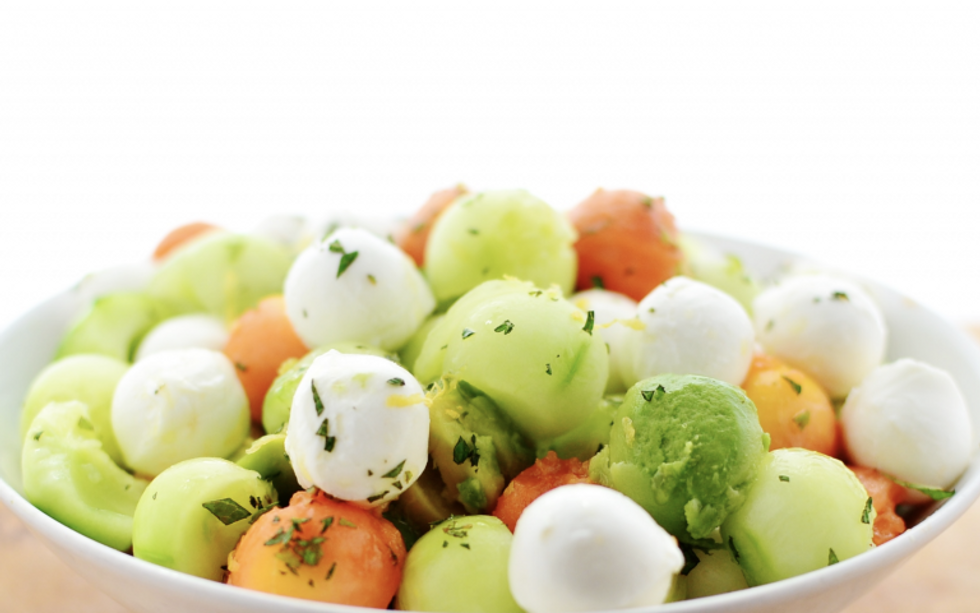 From the chef:
"This salad is sweet and zingy, combining fruit and veg - the perfect addition to you summer bbq party! It is tasty, nutritious and fun to make too!"
13. Summer Lobster Rolls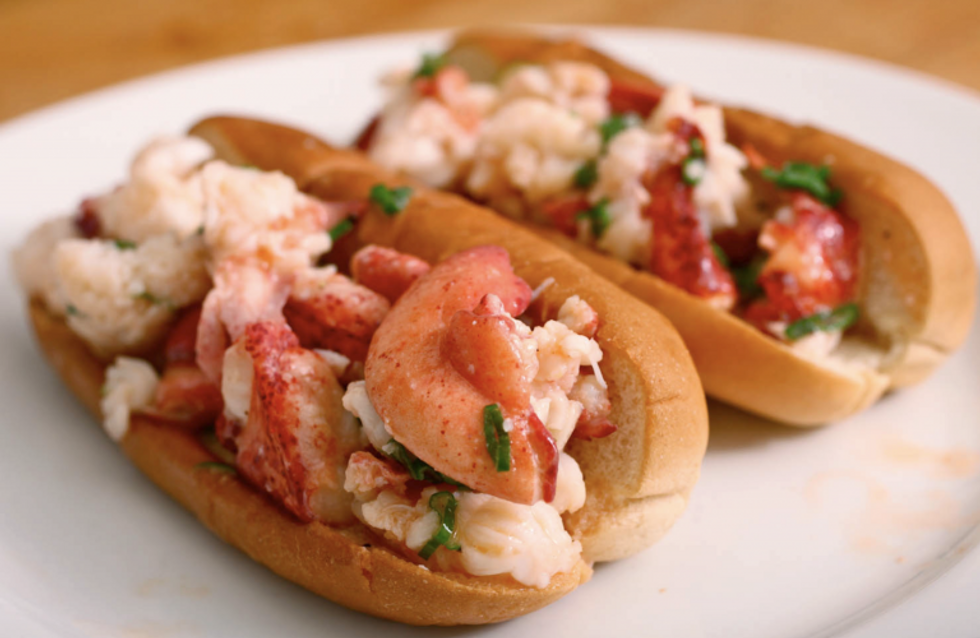 From the chef:
"This has to be one of my favorite summer recipes. Lobster rolls! Using my favorite sponsored product Hellman's mayo the tangy zip makes this the best summer sandwich!"
14. Italian Caprese Summer Skewers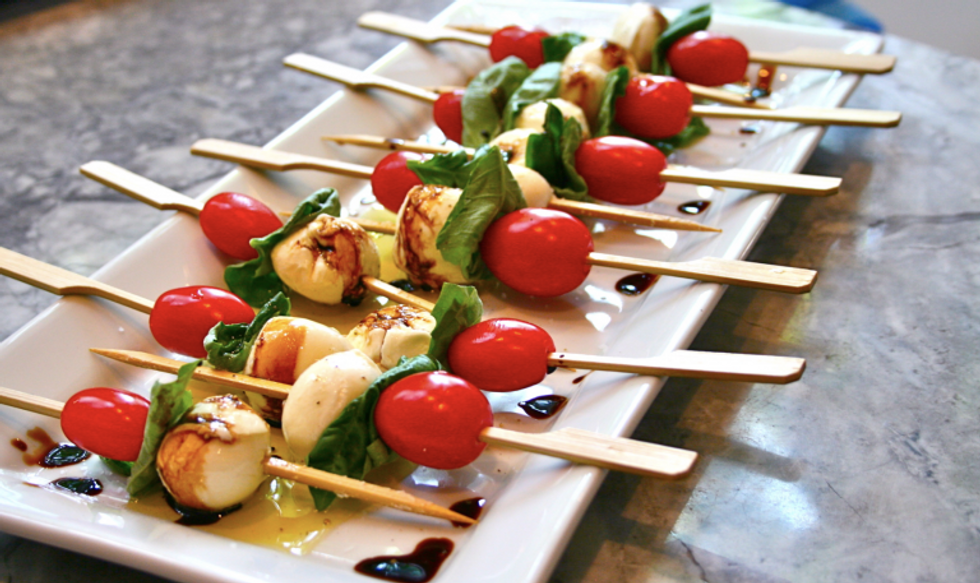 From the chef:
"Perfect for summer why not twist caprese salad and serve it on a stick! Here is my recipe for Italian Caprese Summer Skewers enjoy! I love using my favorite product of mini mozzarella "Ciliegine" by Belgioioso enjoy!"