Food
Mar. 27, 2017 10:59PM EST
7 Recipes for when you can't get seafood out of your mind
Food cravings aren't just for pregnant women to experience. They affect us all, for better or worse. This post is dedicated to seafood cravings. So next time you get a hankering for something in this category, you'll have a list of recipes to easily choose from.
1. Glazed Salmon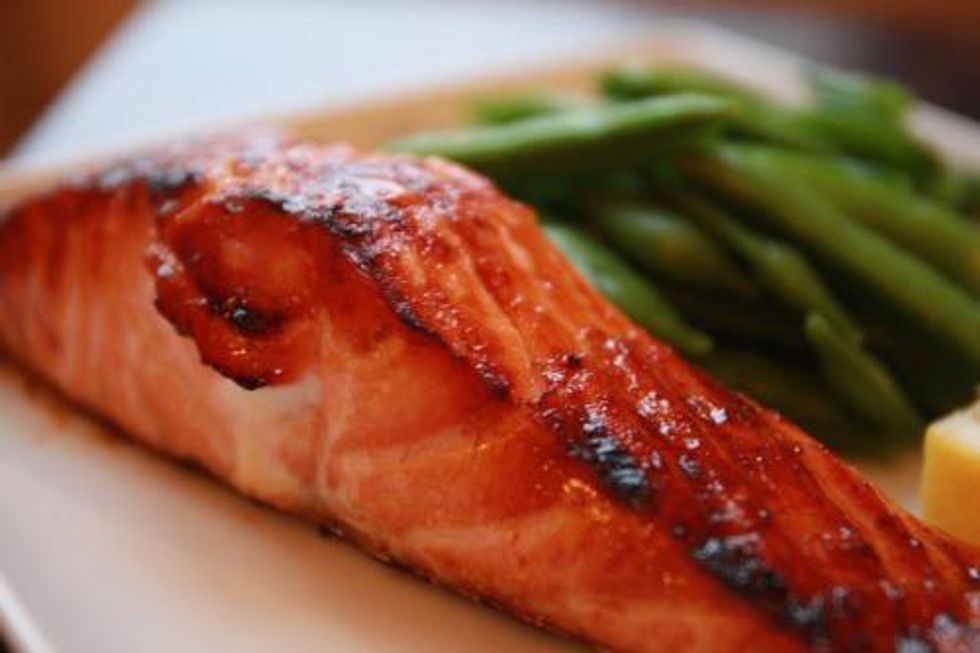 See more recipes from this chef.

Ingredients
1 tablespoon honey
1 tablespoon maple syrup
1/2 cup Sugar, brown, packed
1/2 teaspoon dry mustard
2 cloves garlic (thinly sliced)
2 salmon fillet (deboned, or steak)
Directions
1) In a small bowl mix honey, syrup, brown sugar, garlic, & dry mustard until thick but creamy.
2) Remove skin from salmon, rinse & pat dry, place on a greased baking sheet
3) Broil fish on high heat for 5-7 minutes, flip and cover with honey glaze
4) Broil for another 5 minutes or until top is flakey & bubbling