Food
Mar. 16, 2017 04:45PM EST
7 Ridiculously delicious appetizers to serve at your party
When it comes to a family gathering, or just a bunch of friends getting together, food is almost always involved. It seems that everyone focuses on a side dish these days. Well, I've got news for you, appetizers can fall into that category too :).
Below, we've put together 7 appetizers that you'll love so much, your peers will ask why you don't marry them... But seriously, you'll love them.
---
Chicken Salad Apple Wreath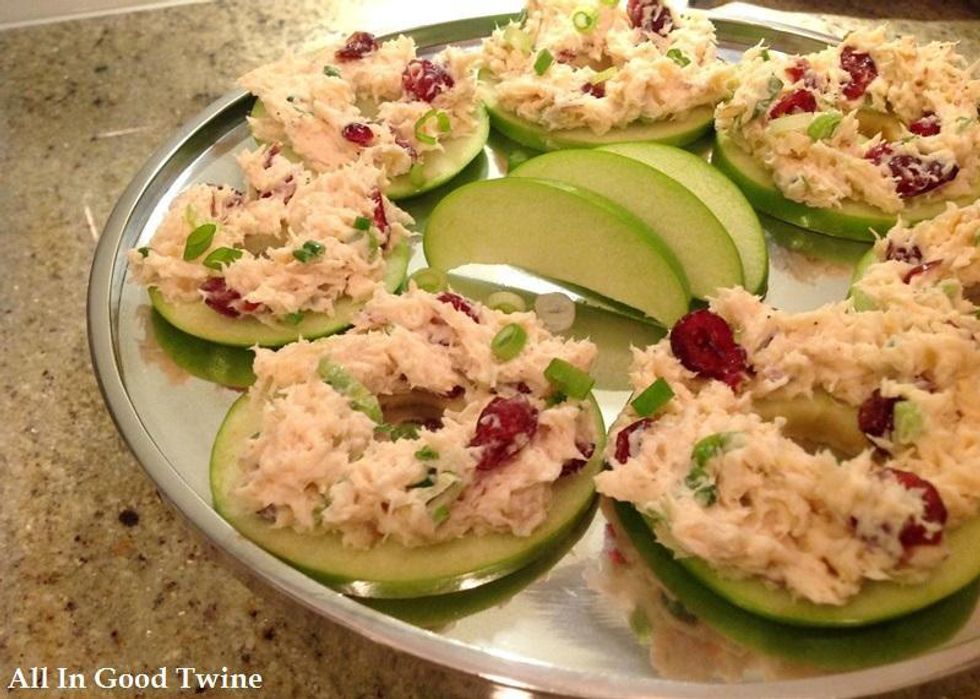 From the chef: "Serving the chicken salad on the apple makes a light, refreshing appetizer. They look like little holiday wreaths! "
Ingredients
1/2 cup mayonnaise
1/4 cup dried cranberries
1/8 cup green onion (sliced)
1/4 cup Almonds (raw, sliced)
to taste salt and pepper
2 apples (granny smith)
ritz crackers (or assorted)
12 oz canned chicken