Food
Mar. 16, 2017 04:45PM EST
7 Ridiculously delicious appetizers to serve at your party
When it comes to a family gathering, or just a bunch of friends getting together, food is almost always involved. It seems that everyone focuses on a side dish these days. Well, I've got news for you, appetizers can fall into that category too :).
Below, we've put together 7 appetizers that you'll love so much, your peers will ask why you don't marry them... But seriously, you'll love them.
---
Easy Cranberry Brie Appetizers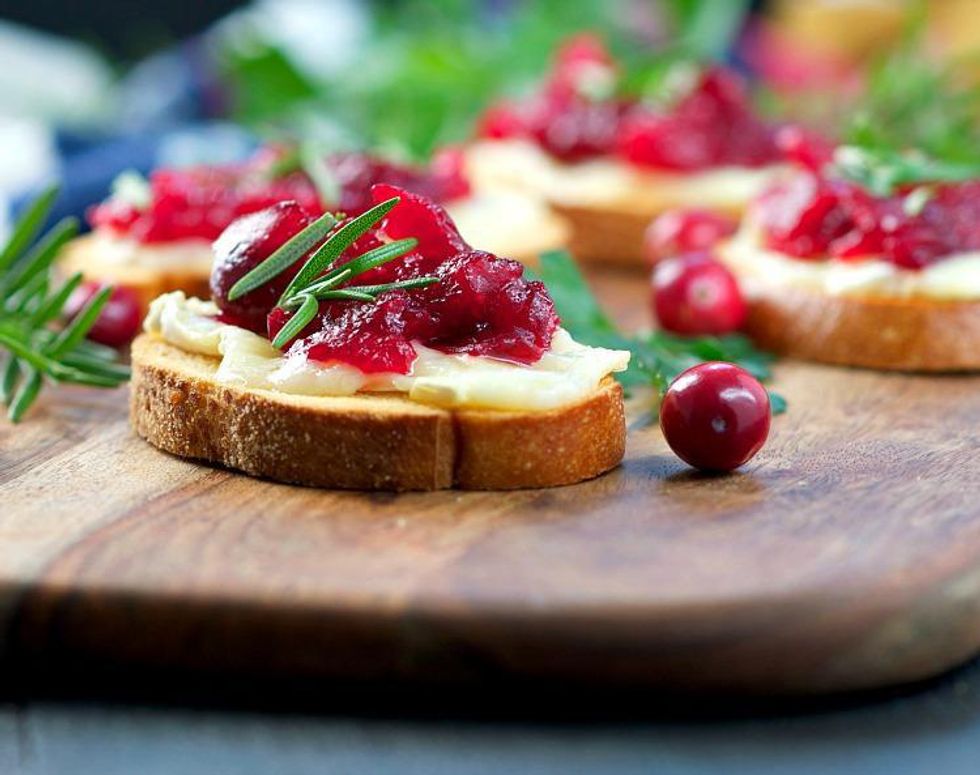 theseasonedmom.com
From the chef: "The bite-sized snacks come together in a matter of minutes, can be prepared in advance."

Ingredients
1 cup sugar
3/4 cups water
1/4 teaspoon salt
3 tablespoon butter (melted)
8 oz brie cheese (thinly sliced)
1 tablespoon orange peel (zest)
12 oz cranberries
1 french bread (loaf, 1 lb, cut into 1/2 inch slices)