Food
Mar. 16, 2017 04:45PM EST
7 Ridiculously delicious appetizers to serve at your party
When it comes to a family gathering, or just a bunch of friends getting together, food is almost always involved. It seems that everyone focuses on a side dish these days. Well, I've got news for you, appetizers can fall into that category too :).
Below, we've put together 7 appetizers that you'll love so much, your peers will ask why you don't marry them... But seriously, you'll love them.
---
Airfryer Parmesan Dill Fried Pickle Chips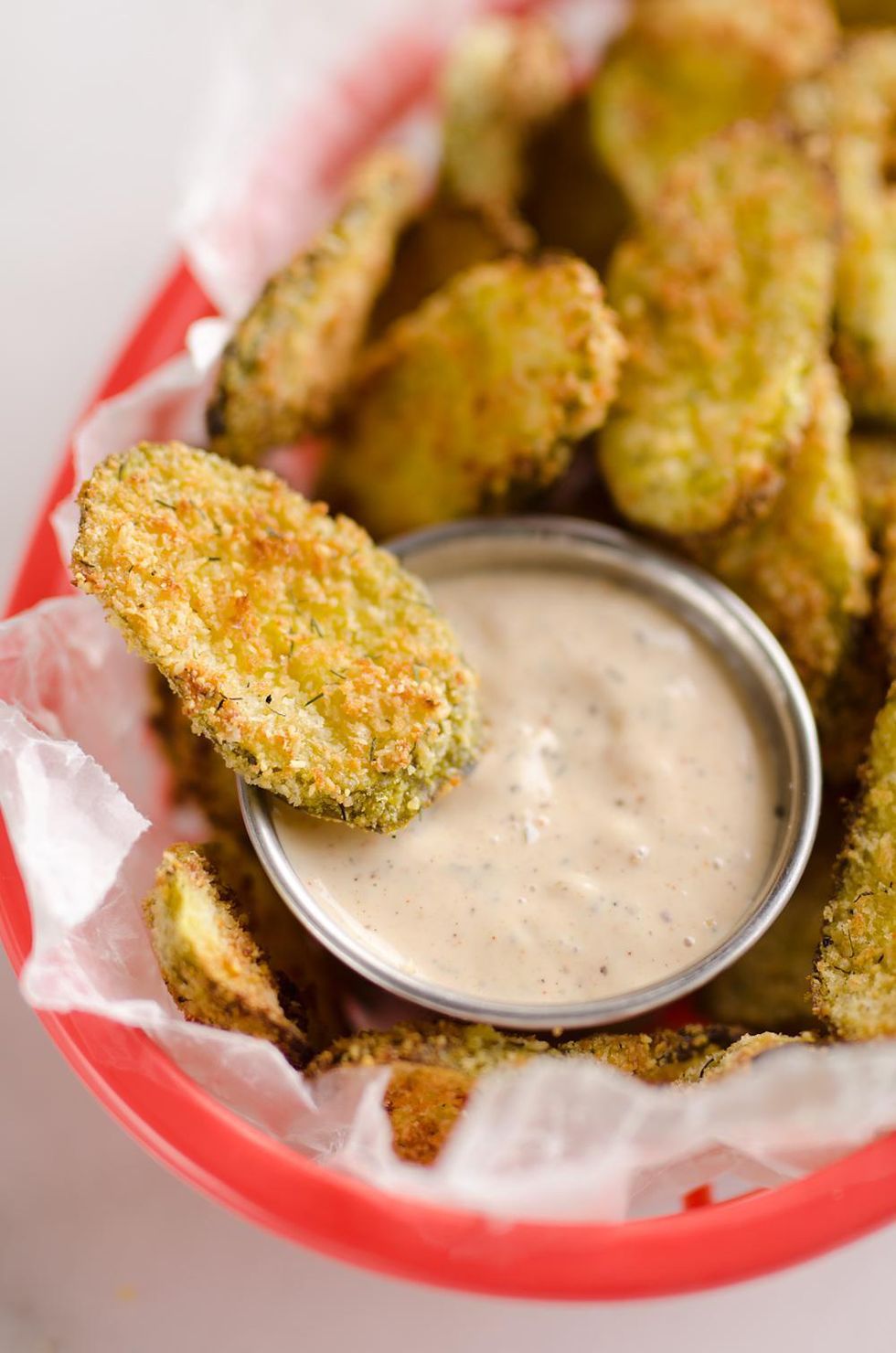 thecreativebite.com
From the chef: "A quick and easy 5 ingredient appetizer made extra crunchy in your Airfryer without all the fat from oil. This low-fat snack is sure to satisfy your craving for something salty!"
Ingredients
2 eggs
32 oz dill pickles
1/3 cup panko crumbs
1/3 cup parmesan cheese, grated
1/4 teaspoon dill weed