Food
Mar. 20, 2017 10:18PM EST
It's insane how much these Disneyland copycat recipes taste like the originals
Disneyland and Disney World are magical places. The atmosphere, the fun, the food! There is just so much to look forward to. Since it's not possible, or likely at least, to go as often as you'd like, we've recreated these Disney recipes that you can enjoy anywhere, anytime.
Let's get started.
---
Walt Disney World Magic Cookie Bars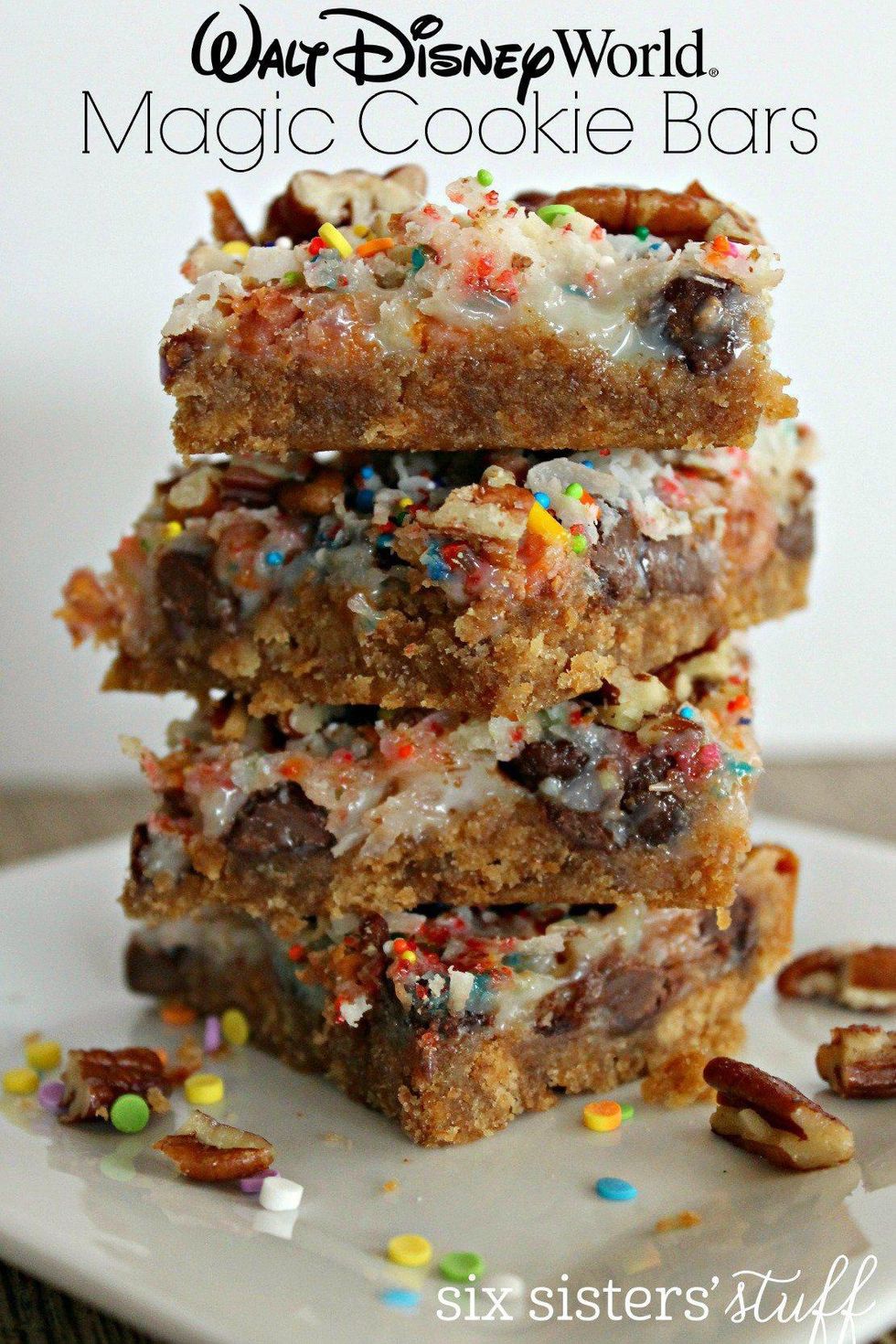 From the chef: "You can find this little number in the Wilderness Lodge in Walt Disney World."
Ingredients
2 cups graham cracker crumbs
1 cup butter, melted
6 ounces chocolate chips
6 ounces butterscotch chips
1 cup flaked sweetened coconut
1 can (14 oz) sweetened condensed milk
1 cup pecan halves, chopped
sprinkles