Jul. 11, 2017 08:08PM EST
Most Outrageous Food Served at Ballparks
---
Atlanta Braves, SunTrust Park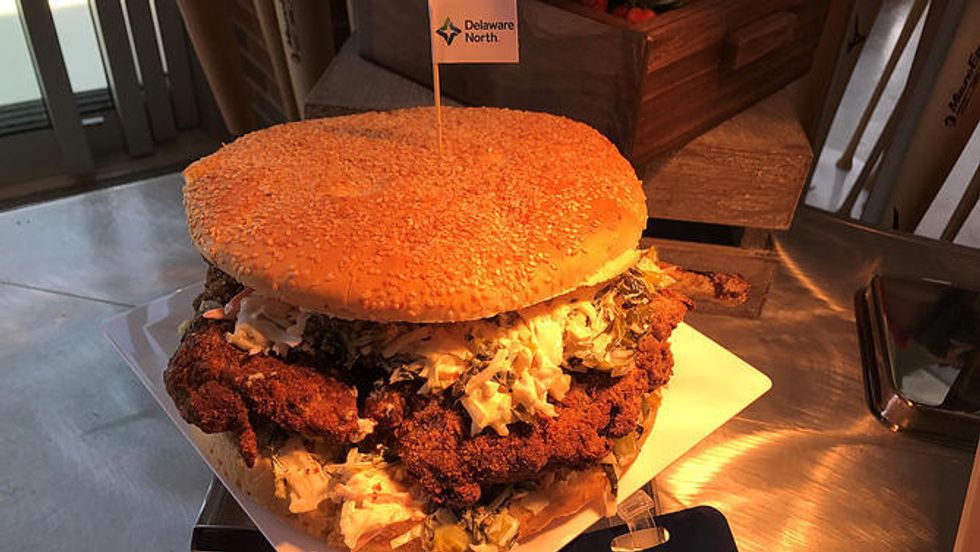 Delaware North
That is the Tomahawk Chop Sandwich, a breaded and fried pork chop with collard green cole slaw and BBQ sauce. Does it look huge? It is. It serves four to six people and costs $26. Yowza.
Oriole Park at Camden Yards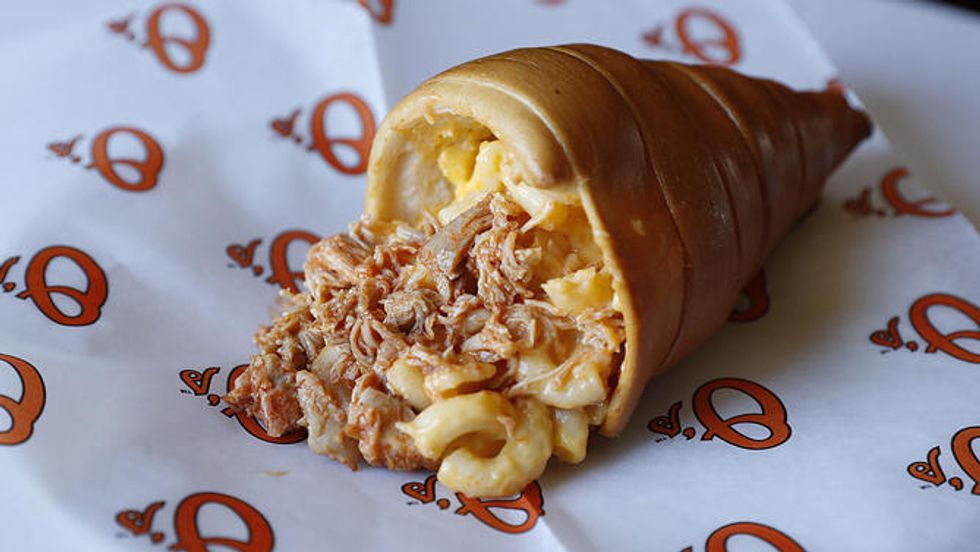 How about a Mac & Cheese Twister? You can get it with crab meat, buffalo chicken or pulled pork.
White Sox, Guaranteed Rate Field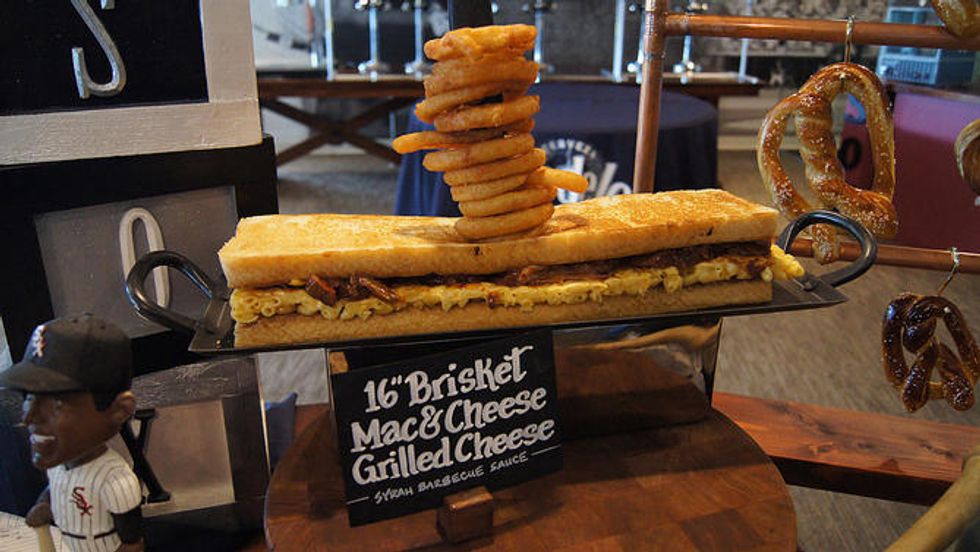 SONY DSC Levy Restaurants
Introducing the Giant Smoky Pit Baked Grilled Mac & Cheese. Sixteen inches of goodness there.
Brewers, Miller Park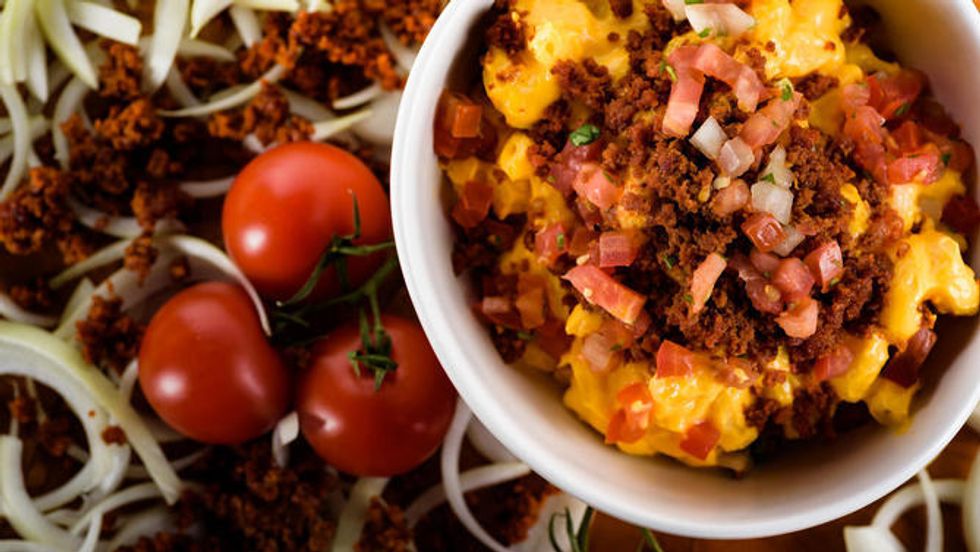 Delaware North
More Mac and Cheese? This Chorizo and Pico de Gallo Mac & Cheese looks killer.
Padres, Petco Park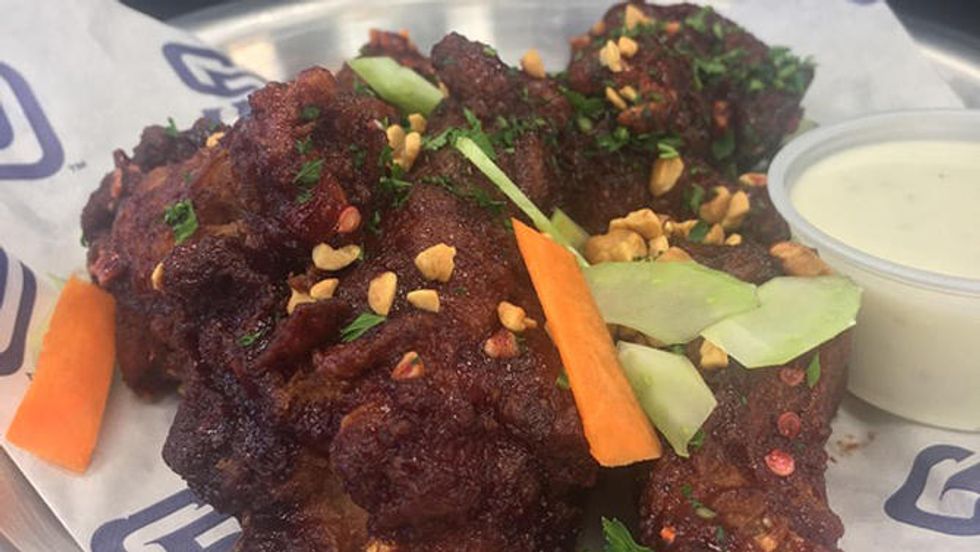 Delaware North
Ever seen anything like this? PB&J wings.
Rangers, Globe Life Park in Arlington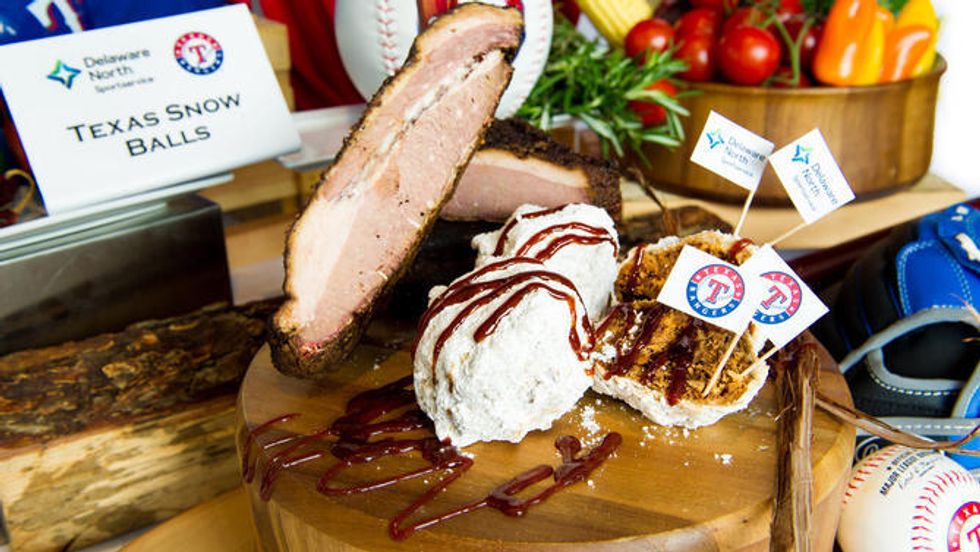 Delaware North
You want sweet and savory together? They've got you with the Texas Snowballs. Brisket rolled into dough balls, dipped in batter and deep fried before being topped with powdered sugar.
Nationals, Nationals Park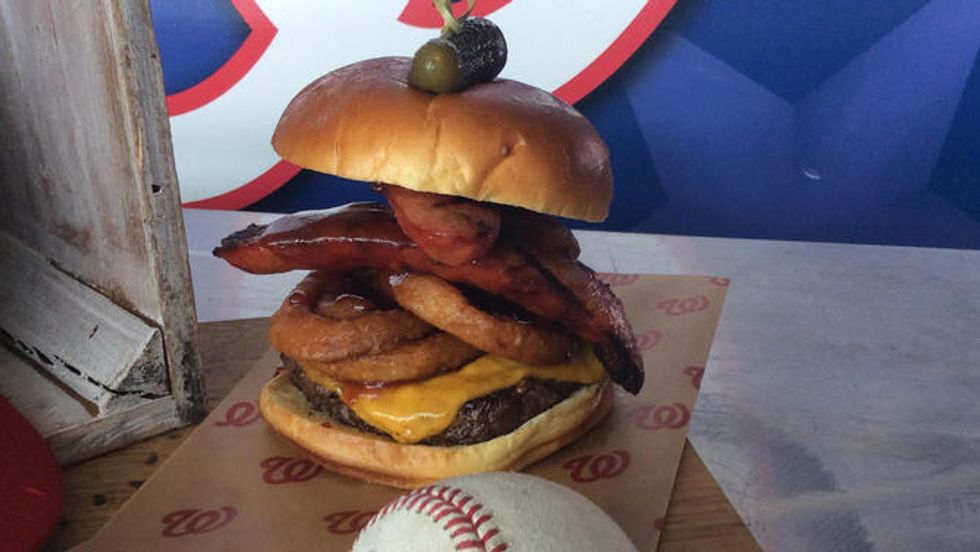 Levy Restaurants
Onion rings and a DC Half Smoke on that cheeseburger. Fittingly named, this is "The Monument"
Diamondbacks, Chase Field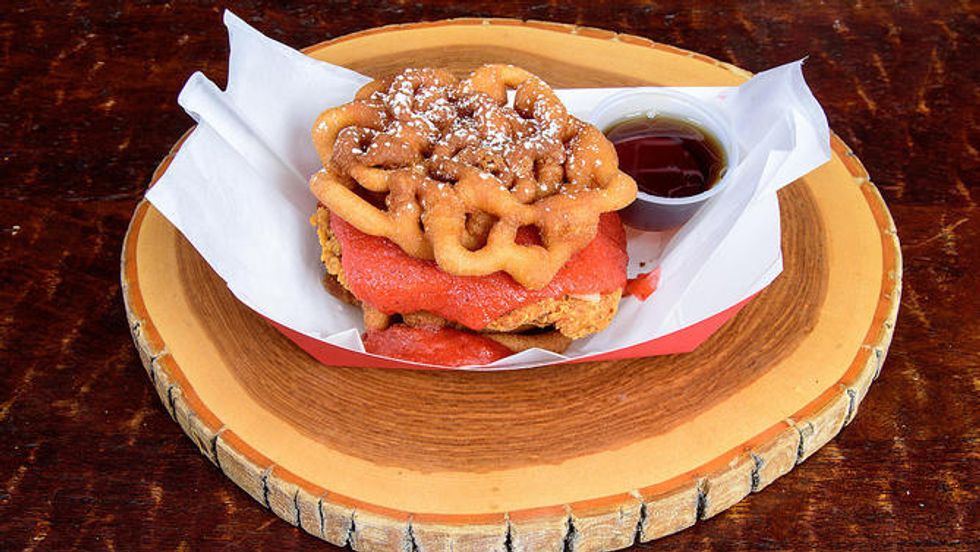 Levy Restaurants
The Chicken Funnel Cake Sandwich. That's strawberry-granny apple jam on top of the chicken.
Mariners Safeco Field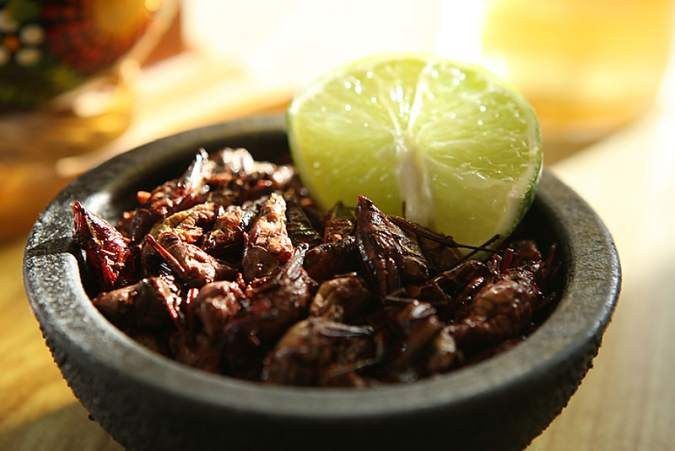 By far the most outrageous, attendees of Seattle Mariners baseball games ate a whopping 18,000 toasted grasshoppers in just the first three nights of their home opening games.